WHY CHOOSE SEERUS?
By using the tool Seerus, you dispose of a complete service with many unique advantages in its domain.
Surveys and personalized design
Certified review collection
Moderation of reviews
Augmentation of your E-reputation
Reporting
Automatic analysis
Displaying your reputation online
In-Line SEO (Google)
History of the satisfaction
« Multi-Level Dashboard »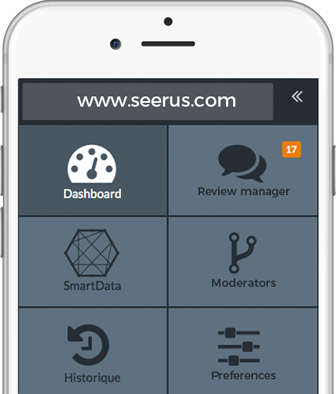 Information
All the applications of SEERUS works with supports such as smartphones and tablets, but we advice you to create your survey direct from a laptop.